Special needs karate classes in NJ for kids ages 5 and up.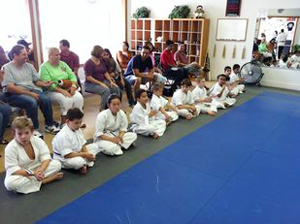 Children with special needs can benefit greatly with martial arts training. Classes help with improving focus, control, and develop a positive attitude.
Each our of special need karate class is designed to build the child's confidence. We go over basic martial art blocks, kicks, and punches. Let your kids have an awesome New Years by enrolling them in our Karate Program for kids with special needs. Classes will include, stretching, basic karate, fun games, focus drills, and lots more!
Classes are held at our main academy in Morganville, NJ. We have student that come from all over the state to take part in our special needs program. Please visit us at www.facebook.com/specialneedskarate for even more info. Classes are offered twice a week, call now for more info.