Colts Neck Kids Martial Arts Classes
Beginner Kids Martial Arts Classes Enrolling In October
BRING OUT THE CHAMPION IN YOUR CHILD WITH KIDS MARTIAL ARTS CLASSES!
When you enroll your child in Elite Martial Arts of Colts Neck Kids Martial Arts classes, you're setting your child up to become a champion in life! That's because our kids Martial Arts classes provide a comprehensive physical fitness program that not only develops your child's body, but helps build important character too! Plus, each kid's martial arts class at Elite Martial Arts of Colts Neck helps forge unbreakable self-confidence in your child, while teaching ever-important life-saving self-defense skills!
And we're proud to now offer our Kids Martial Arts Classes to students ages 3 and up!
Give your little one head start with these exciting and educational classes!
Your child will learn the basics of:
Respect

Communication

Discipline

And confidence!
Your child will have a blast learning all the awesome kicks, chops and punches kids love with every new kids Karate class at Elite Martial Arts of Colts Neck. It doesn't matter whether or not your child has ever taken kids martial arts classes before our Black Belt instructors have years of experience teaching kids karate to kids of all ages and skill levels.
BEGIN WITH A FREE PRIVATE KIDS KARATE LESSON AT ELITE MARTIAL ARTS OF COLTS NECK!

Now's the perfect time to get your child started in kids Martial Arts classes at Elite Martial Arts of Colts Neck. When you register before the end of this month, we'll get your child started in Martial Arts with a FREE private kids Martial Arts lesson with one of our own advanced-degree black belt instructors! Plus, by acting now, you can take advantage of special, limited-time low rates currently available to new members. So don't wait! Lock in your child's FREE private lesson with a Elite Martial Arts of Colts Neck black belt instructor, and secure your new-member discounts by completing the brief, no-obligation form on this page.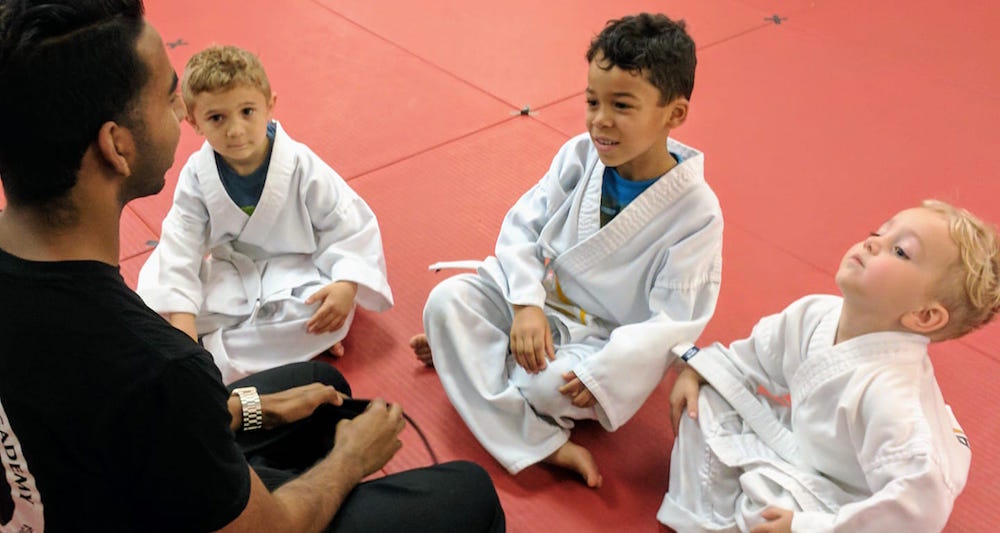 Elite Martial Arts of Colts Neck Also Offers Private Lessons For Kids Martial Arts by appointment. Contact Us or fill out the short form on the side of the page to get more information on how you can get the very best Kids Martial Arts training from the best instructors in Colts Neck!